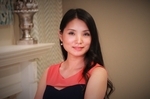 (210) 426-3000
2104263015 fax
(361) 412-8183 cell phone

tasha@cerhomes.com
120 S Main St Ste 315
Victoria TX, 77901
Receive Email Alerts from Me
Hello! I am Tasha Shelton and I am a licensed realtor serving Victoria and the surrounding Crossroads area. I have over 10 years of experience and started practicing real estate in Houston, Texas in 2007. I specialize in working with clients in the Victoria area with buying, selling or renting properties.
Over the years, I have found that providing the very best service is essentially putting the needs of my clients first. I make myself accessible, I listen to the needs of my clients, and I provide the best service possible. I work with clients who are first time home buyers who sometimes need the basic questions answered, and I also work with serious investors who purchase several homes annually, and sometimes "sight unseen". I receive great pleasure working across the spectrum of buyers and sellers.
What separates me from the rest is my eye for interior decorating and staging. As a selling agent, this allows for me to assist my sellers in setting up their home for a quick sale while drawing the highest value. As a buyer's agent, I can assist my clients in finding that one home which can sometimes be a "diamond in the rough." I have vast experience in home renovation, home remodeling, and house flipping which gives me that angle in helping some of my buyers see the end result. I have worked with many investors in finding the perfect home to be flipped quickly, or that perfect home which would make a good rental property.
I love what I do and I cannot wait to help you during this very important step in your life. Let me assist you in this process.