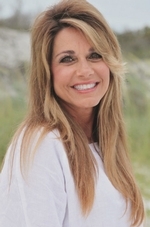 (210) 426-3000
2104263015 fax
(903) 520-3590 cell phone

robin@cerhomes.com
8627 Cinnamon Creek Ste 302
San Antonio Tx, 78240
Receive Email Alerts from Me
Robin has a long history of providing exceptional customer service and has always enjoyed working with people and establishing long-term relationships.    Robin found her passion for helping others during her time as a schoolteacher.  Robin grew up in the Dallas area and started her sales career as a sales assistant for a brokerage firm in Dallas.
A family woman, Robin, is devoted to God, and her three children.  Robin has always had an interest in Real Estate and now has time to pursue this aspiration.
Athletic all her life, Robin enjoys the outdoors, marathons, bike riding and playing tennis.  One of her greatest delights is to contribute to the happiness of others and to help others.  Robin's favorite aspect of being a Real Estate agent is the joy it brings others in finding the perfect property and sharing that journey with her clients.   
A diverse work background gives Robin a unique perspective on customer experience.  She is committed to working collaboratively to ensure each person feels valued and respected and uses her experience to proactively address the details. She is adept at working in a fast paced environment and interacting with people of all ages, personalities, cultures and backgrounds. Four words that you can count on from Robin are integrity, commitment, compassion and fun.
"For I know the plans I have for you," declares the Lord, "plans to prosper you and not to harm you, plans to give you hope and a future."  
Jeremiah 29:11